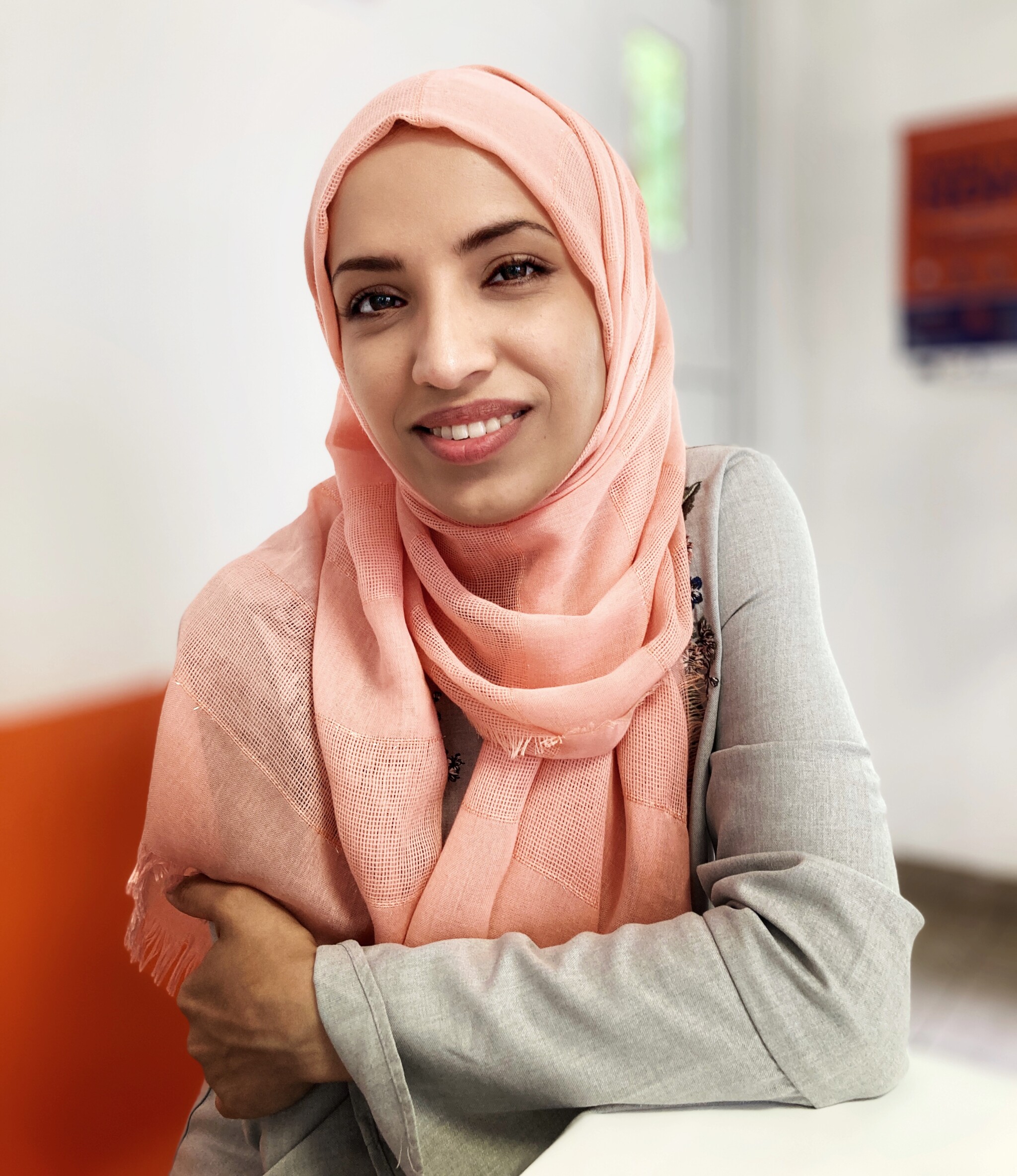 "We had to leave Iran. My family had no idea where to go, which would be the country where we would want to stay. It was crucial to live somewhere where we would not be in danger", this is how the 25-year old Zahra Latif begins her story.
With seven members of her family, Zahra left her hometown, Al-Ahvaz, in search for a better life. In those five years, while she and her family were looking for their new home, until they reached Bosnia and Herzegovina, she had gone through four countries. In Sarajevo, in reception center for migrants located in the "Ušivak" barracks, she has been living for a year now.
"Here was the first time that I experienced freedom. For the first time, I felt what it means to be able to walk on the street on my own without any fear. While I lived in Iran, we stayed in the house all the time. For a while, I didn't even go to school. I was a prisoner in my own country. Here – here, I feel incredibly safe. Like a bird that is finally released from cage", says Zahra with a smile on her face.
During her life in Iran, Zahira always dreamed of becoming a fashion designer. The love for sewing she inherited from her mother, who was a seamstress. "I will remember forever my mother's old sewing machine. Since we could rarely leave the house, I learned to sew at an early age. With time, as I was coming of age, I developed love for design.  Unfortunately, I did not have an opportunity to learn about it in Iran, until I arrived to Sarajevo where I met real designers from whom I learn something new every day", says Zahira.
In the "Ušivak" temporary reception center, with the support of the European Union, IOM has established a creative Fashion Corner. Its aim is to enable the people on the move to fill their time, acquire additional skills, express their creativity and demonstrate, working with different materials, the richness of their cultures. The idea was to establish a new brand, "Made in BiH, by people on the move". 
"I am incredibly happy and grateful for this opportunity to take part in developing a new brand. Now, we have finished sewing bags and the plan is to sew authentic clothes of the countries we come from.
By the end of the year, we will have an exhibition of our works and a fashion show. I don't know, for me this is still like a dream.
So far, I used to find ideas for my creations on Internet, wishing that, one day, I would become a designer. It seems to me that this wish will be realized here, in Bosnia and Herzegovina", Zahra adds.
Along with her wish to become a designer, Zahra and her family want to continue their lives in BiH. She says that Bosnian is not difficult to learn and that, after a year of studying, she understands it excellently. "I have to learn how to write it correctly, and its grammar, and then I'll be able to speak Bosnian. It is because I would like us to stay here. Joy and happiness entered into my heart the very moment I came to this country and I want it to become a new home for me and my family", says Zahra.
All seven members of Zahra's family are currently in the temporary reception center "Ušivak" near Sarajevo, every day hoping to receive positive decision on their application to get the asylum status in BiH.